"Researchers' Night" is an annual initiative promoted by the European Commission since 2005, involving thousands of researchers and institutions in all European countries.
The goal is to create opportunities for meeting between researchers and citizens to disseminate scientific culture and knowledge of the research professions. The events held throughout the region on 26 September 2014 consisted of scientific experiments and demonstrations, exhibitions and guided visits, conferences, seminars, shows, and concerts.
The venues for the La Spezia night in 2014 were located throughout the city. They were provided free of charge by the port authority, the city council, the Italian Naval Technology Museum, the U. Formentini Archaeological Museum, and the Contrappunto bookshop. The events were attended by 2,543 people, plus over 500 students who participated in activities dedicated to them.
The 2015 edition took place on 25 September at the navy arsenal, the Museo Tecnico Navale, the Circolo Ufficiale MMI, and the planetarium of the Istituto Capellini-Sauro.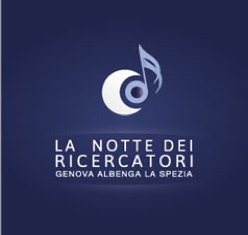 DLTM is a partner in the project, led by the municipality of Genoa.